Condo Living in Infina Towers Quezon City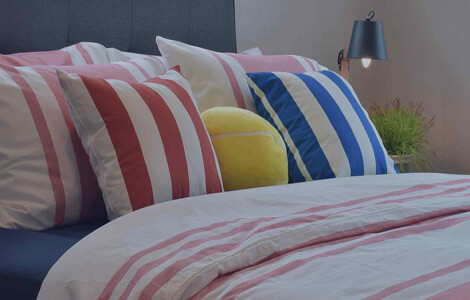 Are you forced to rent a place in Quezon City because it's near your place of work? If you are, here's great news, Infina Towers will provide you a sophisticated, yet inexpensive way of experiencing upscale living.
Now, I'm not saying Infina is only for local residents; even if you're working abroad, or you're living anywhere around the world, as long as you have a computer and an Internet, you can buy a unit and turn it into a profitable investment.
Eventually, you will earn a handsome profit from it. But before you do so, you would certainly want to know how living at the Infina Towers feels like.
How would it feel to live at the Infina Towers?
It's Relaxing and Tranquil
Nature abounds in Infina Towers due to the lush vegetation around it, and the marvels of refreshing pools. A court roof garden, a gazebo, a picnic area, and other nature-related interior and exterior amenities will make your living experience relaxing and tranquil.
After a 'toxic' day at work, wouldn't it be wonderful to go home to this type of atmosphere?
You can choose to take a rejuvenating lap at the swimming pool, or you may want to simply sit in a cozy place in the roof garden and gaze at the stars, and the spectacular view of the city's skyline. You may want to sip a cold drink while doing so.
Before retiring to bed, you may opt to spend time reading a best-selling novel in the gazebo or picnic area, while relishing your favorite snack.
You could also ease your tired muscles by taking a leisurely stroll in the garden and just breathe in the elegance of natural living.
It's Sporty
If you're a sports enthusiast, you can play basketball at the court. You may also jog safely around the condo's grounds. The swimming pool can accommodate swimming competitions and similar activities. The Fitness Gym is ready for you as well.
You don't need to go outside of Infina to exercise or stretch those muscles. You can do all these activities within the compound, where you could be certain it's secure and safe.
Sport activities you can do inside Infina's compound
Basketball
Swimming
Cycling
Aerobics
Weightlifting
Jogging
Brisk walking
Gymnastics
Other open lawn sports
It's Refreshing
The units at the Infina Towers are designed in such a way that it prevents the common crowded ambiance. The door of each unit leads to a verdant atrium that let's in fresh air – rich with healthy oxygen - and natural, vibrant light.
There are extended sky patios too that provide the much needed space and a comfortable nook, if you want spend time alone. The balcony of your unit would provide an outstanding 'breathing' place for you, while basking in the panoramic view of the city.
The nature-inspired surroundings exude revitalizing energy and freshness that can calm and heal your battered soul, muddled mind and physically drained body.
It's Secure
DMCI, the builder of Infina Towers made sure that the condo is secure and safe by installing CCTV cameras at strategic areas to detect trespassers and suspicious persons.
Also, a sturdy perimeter is built around the compound – complete with lights – to discourage criminals. The perimeter is made of heavy-duty materials that it is difficult to sneak or break into.
A main gate ensures that only residents of Infina could enter the condo. The reliable security guards are on duty 24/7 to secure the area properly. Hence, your security and safety are guaranteed at all times.
It's Accessible
Schools, hospitals, business establishments, churches and bus terminals are close by, so everything you need is readily accessible.
You could fetch your kids from school (St. Bridget High School), go shopping at Eastwood or Ortigas Center, and simultaneously drop by the Rustan's Fresh supermarket to buy food for dinner.
For hospitals, the World Citi Medical Center is just 500 meters away. St Lukes Medical Center is 5.6 km farther.
These are only some of the accessible vital places you can go to. There are many commercial establishments proximal to the Infina Towers. So, you don't have to worry about procuring your basic items.
Imagine yourself living in a wonderful 'resort', with all its amenities, set at the middle of the busy metropolis. You've got the best of both worlds.
It's Comfortable and Stylish
Often, it's tough to combine a home that's both comfortable and stylish. Most of the time a home is comfortable but drab, or stylish but uncomfortable.
The Infina has 1, 2 and 3 Bed Room units that you can select from. Each of these units is structured ergonomically so that the space is optimized with ample sunshine and sufficient ventilation.
The layout of the area provides you a comfy, elegant place to live in, complete with all the trimmings you have only dreamed of.
It's Reassuring
Knowing all these facts about condo living at the Infina Towers will reassure you that you could achieve your dream home at a competitive price; Php 2,400,000 for the 1 Bed Room unit (27 square meters); Php 3,200,000 for the 2 Bed Room unit (48 square meters); and Php 6,200,000 for the 3 Bed Room unit (88 square meters).
The downpayment (DP) is only 20% of the total cost with the 80% thru bank financing, or you can also pay in cash. You could pay the 20% DP within a period of 1 year - without interest. You can reserve the unit for only Php 20,000. This is a real bargain for you.
By becoming and Infina Towers' homeowner, you have nothing to lose but everything to gain: excellent investment, quality, comfortable home with splendid indoor and outdoor amenities.
What more could you ask for?
Every person dreams of a luxurious and elegant home with a sprawling backyard to play and frolic in; and with the beauty of nature around. A home that is also close to the center of city life.
You can make your dream home come true by becoming a homeowner at the Infina Towers.
By December 2022, the construction of 1,352 units would be completed. By then, the prices would have been increased. So, now is the best time to reserve your units, while prices are still down.
Take that bold step and ensure your future.